25 Oct

FUNDAMENTAL THEOSOPHY

ADEPTS AND THE GREAT WHITE BROTHERHOOD

November 10, 2019 12:30 – 1:30 PM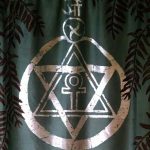 As with ALL things in existence, human beings are evolving toward the knowledge and experience of their inherent spirituality and divinity. This advancement is generally unconscious but there comes a point in our own development where we can take conscious control. We know this because others are attaining, and have attained, spiritual enlightenment. This is their story. Join us as we explore the existence of adepts, initiates, and masters of the wisdom as these pertain to the Inner Government of the World.