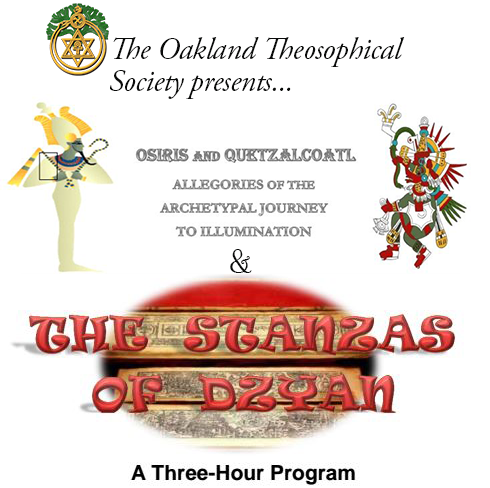 16 Jun

2 Presentations with Martin Leiderman (June 2015)

Greetings from the Theosophical Society in Oakland.

The TSO warmly invites you to two special programs at the end of June.

Martin

Leiderman

, national speaker for the Theosophical Society in America, has graciously agreed to give presentations on 

June 27th and 28th

.

Osiris and Quetzalcoatl, 
the first program, 
June 27th
, will be held at the Dimond Branch Library on Fruitvale Ave., in Oakland.
This program is for members and the public so invite your friends!
.
 _____________________________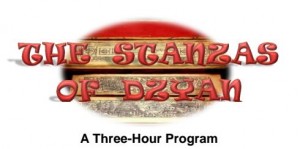 The second [three-hour program] is for students of the Secret Doctrine and is meant for members of any and all theosophical groups who care to attend but especially for members of the Theosophical Society.  This informative [and entertaining] program will help students understand the foundational "texts" upon which the Secret Doctrine was written–the Stanzas of Dzyan.
___
A vegetarian potluck will be held at 
Noon
 followed by the 
Stanzas.  BRING YOUR FAVORITE DISH AND A COPY OF THE SECRET DOCTRINE.  
This is our very first, inaugural, program at our new meeting place, in the new Liberal Catholic Church building in Richmond where we'll be housing the library, [refer to above linked PDF flyers] and we hope you can be there to help us celebrate!  This extended workshop/program will be RSVP. 
Since we are inviting the public to the first program and Secret Doctrine students everywhere to the second, please feel free to send this announcement and/or flyers to all who may be interested in attending.  If you can post copies in bookshops or on campuses, we would be grateful.
Looking forward to seeing you once (or twice) again:
Peggy A. Heubel, Secretary
THEOSOPHICAL SOCIETY IN OAKLAND
332 Harbour Way, Richmond, CA 94801