25 Mar

Speaker: Michael Gomes on HPB's Esoteric Instructions (April 23, 2016)

HPB's Esoteric Instructions

Toward the end of her life, H. P. Blavatsky wrote a series of Instructions for the students of her newly formed Esoteric School. These Instructions mark Mme. Blavatsky's last effort as part of the centennial cycle to form a nucleus that could work through the Theosophical Society for the benefit of humanity.

WHAT RELEVANCE DO THESE TEACHINGS HAVE TODAY?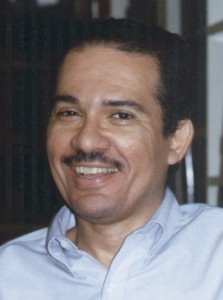 Historian and Author, Michael Gomes, is the Director of the Emily Sellon Memorial Library in New York City. He is one of today's most respected writers on esoteric movements, as well known to readers of occult and esoteric literature as to students and scholars of modern religion. His works include an abridged and annotated version of H.P. Blavatsky's Secret Doctrine and an edition of The Secret Doctrine Commentaries: The Unpublished 1889 Instructions. After the publication of his book, The Dawning of the Theosophical Movement, he was awarded the Herman Ausubel Prize for historical achievement by Columbia University in 1989.
PRESENTED BY: The Oakland Theosophical Society
WHERE: Theosophical Library, 332 N. Harbour Way, Richmond, CA 94801
(Four blocks from Richmond BART; ½ block from main bus route; parking lot and are behind Harbour Way on 11th St., between Nevin Ave. and MacDonald Ave.)
DATE: April 23, 2016
TIME: [12:30 Arrivals] 1:00 – 4:00 PM
~ $5 Suggested donation ~ Refreshments will be served ~
IMPORTANT: The book, Esoteric Instructions, will be used throughout the presentation. For ease of reference and participation, it is recommended that a copy be obtained. These Instructions can also be found in Volume XII of HPB's Collected Writings and on the internet (bring your favorite device).
A link to reference: http://blavatskyarchives.com/blaveslist.htm
A few copies of the book, Esoteric Instructions, will be available for sale and can be autographed by its compiler, Michael Gomes, our speaker.
Download PDF of Press Release for Esoteric Instructions Here